Thank you for logging on to NCB's website. Please take some time to browse through our pages, which we trust you will find interesting and informative. Perhaps we can interest you in purchasing one of our CDs? All proceeds go to towards the ongoing work of the band.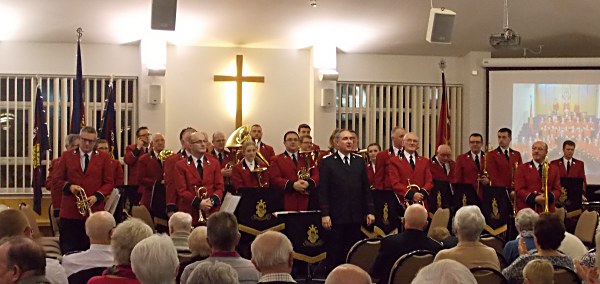 ---


Notes From The Bandroom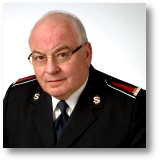 Michael Whybrow, NCB Secretary, Reporting
(Updated, 1st November, 2016)
The Band travelled to the small Norfolk village of Elsing for a concert of music on Friday 14 October. Amongst music chosen was David Winch playing the Air and Rondo for Tenor Horn and Band, Stene Ponsford's Kerygma and Eric Ball's Song of Courage. NCB had used this lovely church for let us use the church with its lovely acoustic.
Visit of Boscombe Band
The following Saturday marked NCB's 134th Band Anniversary Weekend with a return visit by Boscombe Band. NCB had enjoyed a weekend visit to Bournemouth a year previously and now it was the turn of Boscombe. We all felt the warmth of their friendship. A lovely welcome meal prepared by Brandon and Susan Barron with the assistance of Marcus and Naomi and family was enjoyed.
We were treated to music that many haven't heard for some time; Music of Thanksgiving (Ken Downie), Glory Hallelujah (Kevin Larsson), Starburst (Dan Price) cornet duet — Synergy (Martin Cordner), trombones — Wonders Begin (RS-A) and the wonderful Divine Communion (Gullidge)
The weather kind enough on Sunday morning to allow us to march as a massed band to our usual area for 'Church on The Street'. A receptive crowd gathered as we marched and listened whilst a short service was conducted. Always a great sight to see a Salvation Army band marching through the streets of Norwich
Sunday afternoon featured an afternoon of classical music — Pie Jesu from Requiem (Faure), Overture — The Magic Flute (Mozart), Softly Awakes my Hear (Sanit-Saens) played by trombonist Trevor Smith, March Millitaire Francais (Saint-Saens), Soli Deo Gloria (arr Wm Himes) and Elsa's Procession to the Cathedral Vaugham-Wlliams).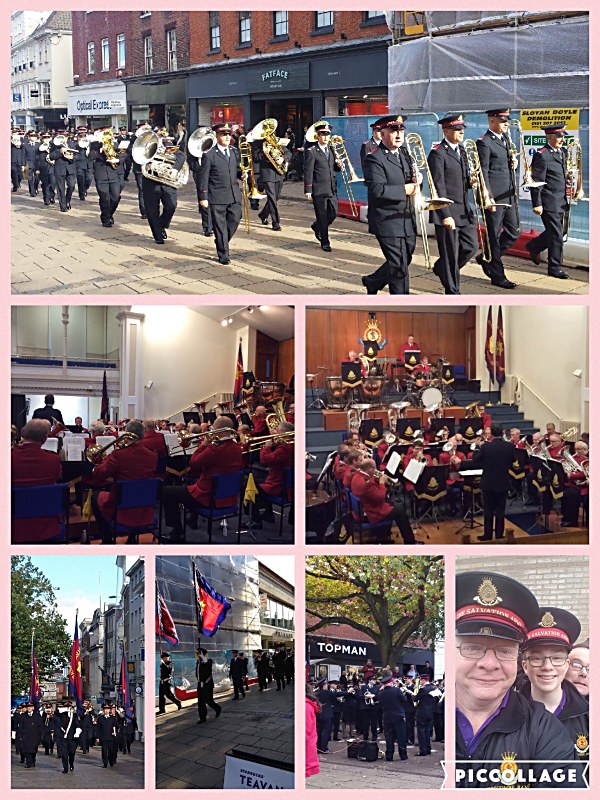 NCB visit to Leicester South
A leisurely drive by car on Saturday 29 October saw us arrive at Wigston, Leicester where we were welcomed into a very nice suite of buildings set in its own leafy grounds. Marcus was our van driver on this occasion and after unloading and setting up, we enjoyed Cottage Pie and some delicious desserts.
An enthusiastic congregation welcomed us as we took our places on the platform area. It was a full crowd who listened to DIAMOND JUBILEE followed by Matthew Peek playing SHARE MY YOKE. LET THERE BE LIGHT was next on the list before it was David Winch's turn with AIR & RONDO FOR TENOR HORN AND BAND and then Daniel Beattie with the euphonium solo CANAAN'S LAND. Hannah Carr testified telling us of her life to date and her attendance at Territorial Music School and other highlights of her year. The main piece prior to the Interval was Eric Ball's epic SONG OF COURAGE.
GOPAK arranged by former bandsman Jim Whatsize led into a first for Bethany Grimshaw as she danced on a band programme to a modern version of 'I'm in his hands'. Daniel Frost delighted everyone with the fast-moving and exiting WHIRLWIND followed by the march ON HIGH! and Dudley Bright's masterly CONFRONTATIONS. The evening's concert concluded with the Band's signature march NORWICH CITADEL.
Refreshed from a good night's sleep, the morning meeting attended by a large congregation was a blessing led by Major Richard Welch, the Band's executive officer, newly appointed as CO to Reading Central Corps. The afternoon meeting given again in front of a full house listened to ALMIGHTY, MISSION FORCE, PAVANE, SOUND OUT THE PROCLAMATION and KERYGMA before the final piece of this wonderful, friendly weekend; ABUNDANCE. We now look forward to next autumn when Leicester South Band visits us here in Norwich.
We were sad to have to leave behind Brandon Barron, John Mills-Darrington, James House and Brian Cushion. Also Tom Carr and Matthew Frost who were not able to join with us as they had commitments at Birmingham Conservatory. Mark Sharman (Birmingham Cit), Hannah Robson (Sunderland Millfield), Martin Blessett (Peterborough) and Steven Williams ably took their places and we enjoyed their friendship over the weekend.
Special mention must be made of Holly, a 12-year-old singing company member who has offered to have her blonde hair cut off to raise money for Cancer Research. A collection was taken up over the Sunday and in the evening Holly and her mum was presented with £140 from the Band. BM Richard then handed Poppy 50 'Fine City Brass' CDs for her to sell and raise still further money for her cause. By the time we were enjoying a 'faith tea' at around 5:30pm, Holly had sold all 50 CDs and now had over £240 towards her total. Visit Poppy's sponsored hair cut here.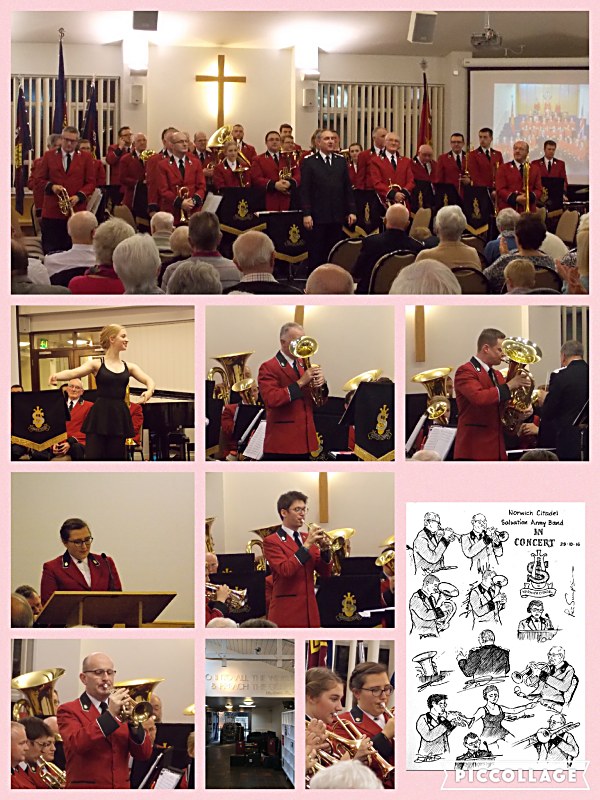 The Remembrance Sunday parade, service and Cathedral service follow on 13 November with NCB leading the parade as usual. Matthew Peek will play Last Post and Reveille from (a) the balcony of city hall and (b) the cathedral organ loft.
We are already rehearsing our Christmas music especially for 'Joy to the World' on Sunday 4 December at 6pm. Of course we shall be actively engaged in playing carols on Gentleman's Walk on Saturdays 26th November, 3rd, 10th and 17th December. Concerts at St Peter Mancroft, 14th December, Little Melton Church, 16th December, Christmas Praise at the Citadel 18th December before our final carol playing at the Forum 22nd December and Christmas Eve (9:00-12:00) at BBC Radio Norfolk. We also have plans for playing at some Care Homes over the month with retired bandsmen.
May God bless you all,
Michael Whybrow, Secretary
---
MOMBASA CENTRAL BAND, KENYA
You may recall that to mark the 125th Anniversary of Norwich Citadel Band it was decided to raise money for a project chosen by the Salvation Army's Children's Home in Mombasa The project was to refurbish a library/study room for the 60 orphans who make up Children's Home in Kenya. This home was started by the late Major Doris Green, sister of Walter Green.
The outcome was that as well as a suitable room, the £5000 raised would be used to decorate, furnish with wooden bookshelves, tables and chairs and be stocked with suitable books in Swahili and English as well as two PC's, all chosen by THQ in Nairobi.
Friendships were made at the local corps who were supplied with instruments, red uniform jackets etc to the value of £6500.
When approached recently regarding a replacement bass drum for the Mombasa Central Band in Kenya, I was wondering what I could do! Only two days later a drum in very good condition was returned to Norfolk Fellowship Brass. This had been used by one of the players who had ceased to play in NFB. If this wasn't an answer to prayer I don't know what was! Mombasa has difficulties in this part of Kenya as it is largely a Muslim town and the Band's regularly used bass drum had been damaged beyond repair by those in opposition to The Salvation Army.
Through private donations I was able to arrange for shipment of the drum to Mombasa where it safely arrived and was dedicated for use at this corps on Sunday 16 October. The attached photograph shows the corps officer (far right) together with Band Secretary Dickson Mango (on the left) and the bandmaster (in the centre) with their 'new' drum proudly displaying 'March Corps Band'.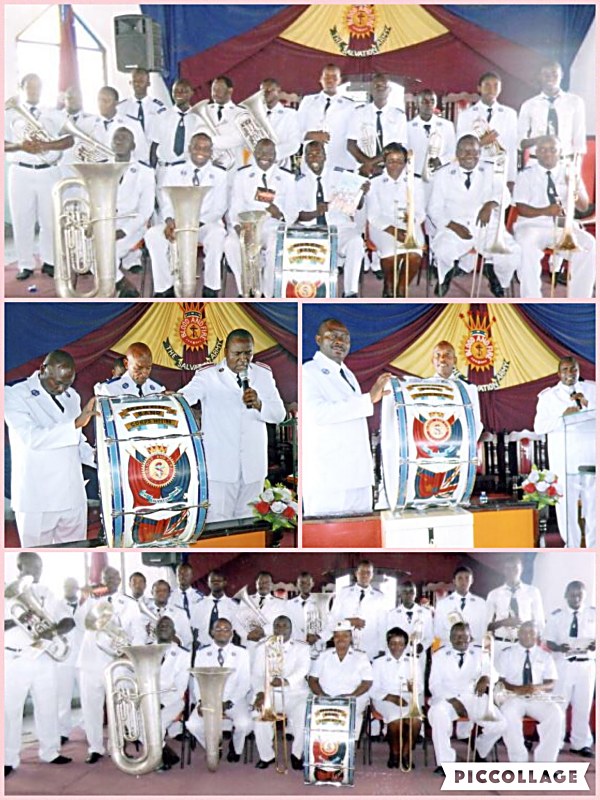 ---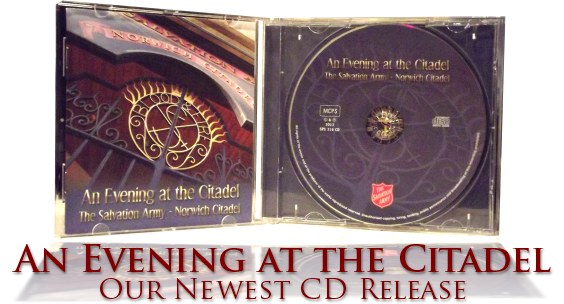 In our latest recording, in an age where evening worship is perhaps less common than it used to be, was to produce a collection of music you might expect to hear if you had spent an evening worshipping at The Salvation Army. The content has been carefully chosen to reflect the weekly participation in worship of the music groups at Norwich Citadel, and we hope you will be inspired and brought closer to God by our music and by the interspersed spoken contributions by Alison Gibson.
Click here to purchase or listen to sample tracks. Online purchase of CD is just £13.95, plus postage & packing.
---